HPE Nimble Storage Products and Solutions

Authorised HPE Nimble Storage Reseller
Predictive Cloud Platform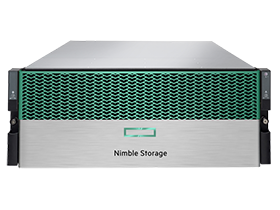 The industry's only predictive All Flash array combines the speed of flash with the power of InfoSight Predictive Analytics-radically simplifying operations while delivering 33%-66% lower TCO than other all flash arrays.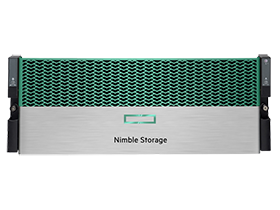 The HPE Nimble Storage Adaptive Flash array is the industry's only Cloud Ready predictive hybrid flash array. It combines a flash-optimized architecture with InfoSight Predictive Analytics - giving you the fastest, most reliable access to data.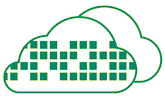 Nimble Cloud Volumes will get them there faster. An enterprise-grade multicloud storage service for running applications on Amazon Web Services and Azure. Delivering enterprise features, reliability, and security with the freedom to use any cloud you choose.
Elevating The Experience
Forget all that time wasted managing storage and fighting fires. It's time to elevate your storage experience with an agile, always-on, always-fast platform that powers everything from VMs to containers to test/dev-while effortlessly extending across hybrid cloud. It's time to experience HPE Nimble Storage.
99.9999%
guaranteed availability
Depend on a proven platform for your apps
86%
of issues resolved automatically
Transform your support experience
79%
lower storage operational expenses
Have it all at lower cost
Reimagine Storage as an Engine of Transformation
You have enough to do addressing all the data challenges facing organizations today without also having to deal with legacy storage headaches and disruptions. HPE Nimble Storage makes it easy to start leveraging the power and agility of next-gen storage.
Power business-critical apps
Leverage an enterprise-grade platform with proven and guaranteed 6-9s availability and extreme data integrity and resiliency.
Eliminate application disruptions
Count on the predictive intelligence of HPE InfoSight to ensure your apps are always-on and always-fast, with visibility from storage to virtual machines and real-time, actionable recommendations to keep you always-optimized.
Leverage hybrid data mobility and cloud backup
Defy data gravity with true data mobility and effortless cloud backup as you realize the benefits of hybrid cloud for your apps and data.
Access an effortless private cloud-on demand
Leverage all the cloud advantages of self-service IT, automation, simplicity, and elasticity but with business-critical speed and resiliency. HPE Nimble Storage dHCI goes beyond the limitations of HCI to provide enterprise-grade power and efficiency for your private cloud. Better still, you can consume it as-a-service via HPE GreenLake.
---
Gain an Innovation Advantage
Transform your storage experience with a unique set of innovations-across intelligence, performance, cloud mobility, and ownership model-that only HPE Nimble Storage delivers.
Achieve autonomous storage
Enable seamless data mobility across clouds
Access a unique ownership experience
Rely on proven 6-9s availability-guaranteed
Enjoy best-in-class data efficiency-guaranteed
Get it as a cloud service